The school brings together a thousand people at the "Impulsa" event that addresses the educational changes it takes to prepare its students to face the future.
The soccer field of the Sagrat Cor Sarrià school was the venue chosen to host the "Impulsa" event on Thursday, an event that was used to share with the families of students, alumni, teachers and non-teaching staff the educational transformation that is being carried out to train the citizens of the 21st century.
The meeting, presented by journalist Rafa Vilasanjuán and the 5th grade student Míriam Mayoz, was attended by personalities such as Enric Puig, general secretary of the Fundació Escola Cristiana de Catalunya, representatives of Educational Inspection, members of the Nexe Foundation and different businessmen and colleagues from the school, such as the Ricardo Fisas Foundation.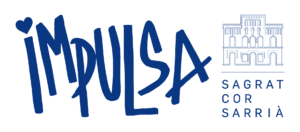 You can see the news published in La Vanguardia here .