Kindergarten: 0 to 3 years
The first phase of Pre-primary Education has groups for all ages: ants, snails and turtles (0, 1 and 2 years old).
We have a new space, created exclusively for us, in a very familiar and cosy environment.
We have all the services of a large school, and our own kitchen and school nurse.
At the Sagrat Cor Sarrià Nursery, children are welcomed in an affectionate and confident climate that provides them with security in order to be able to develop and learn in a comprehensive and experience-based way.
From their first months up to 3 years of age, children's senses awaken, they discover feelings and emotions and they learn constantly.
The relationship between the school and the family is constant and very close. There is mutual cooperation that facilitates comprehensive and personalised care for each of our children.
The entry and departure hours are highly flexible, and we have a reception and late stay service.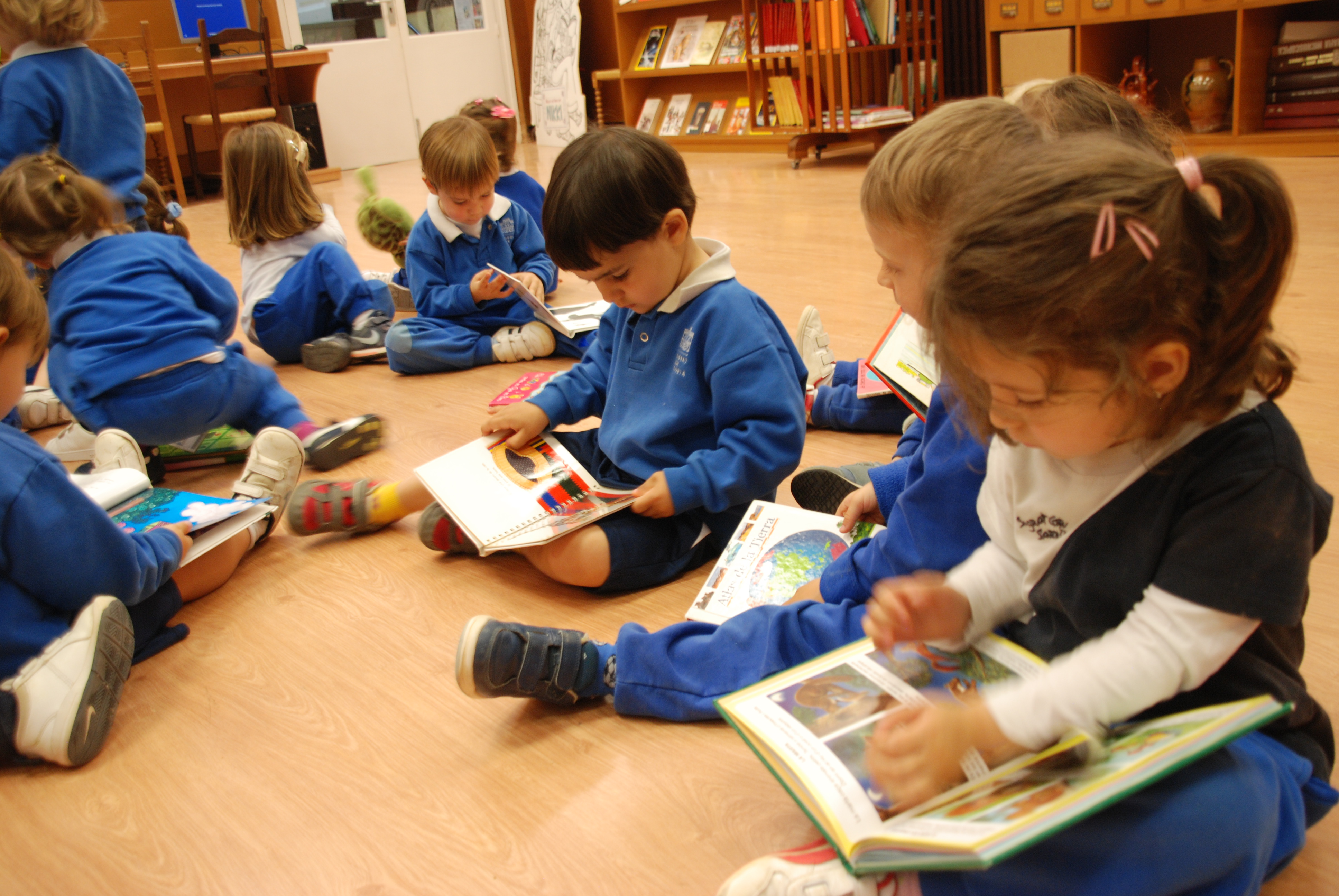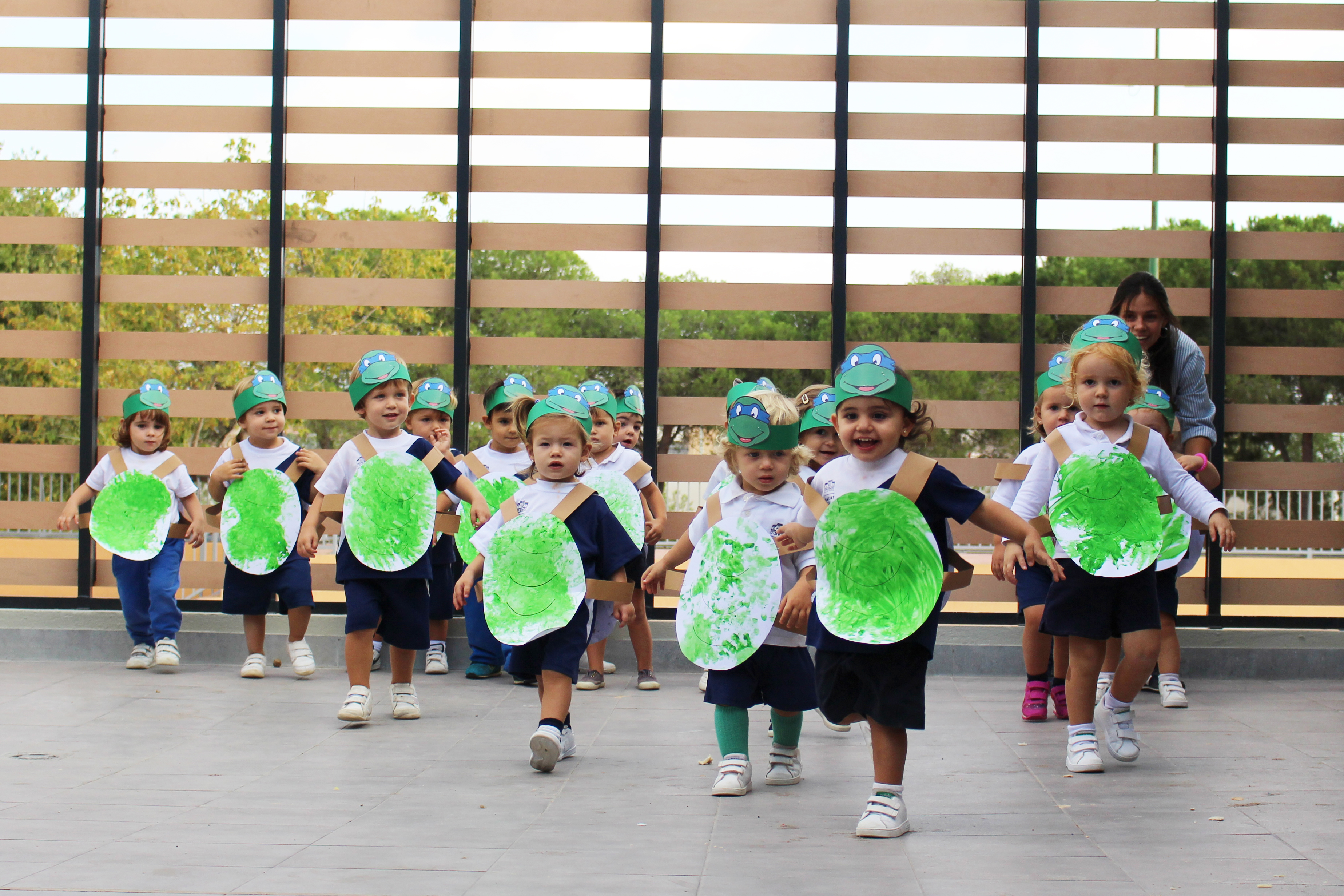 What do we do?
We make a start on languages: Catalan, Spanish and English, while singing and with play activities.
We awaken creativity, using materials that help us to discover textures, shapes and colours.
We develop our musical, scientific and creative skills in a very vivid way, and in constant co-operation with the families.
We begin to discover our emotions.
We get to know Jesus, our friend, and share human and religious values with classmates, developing social skills.
How do we work on this?
In our Nursery, we use comprehensive methodologies, such as our "Little explorers" project, which awaken curiosity by exploration of the environment and manipulation. The students discover their body and the potential that it offers through the senses, movement and play.
At Sagrat Cor Sarrià, we take advantage of children's motivation and curiosity at an early age and create spaces and situations that encourage this learning in a playful and spontaneous way.