The boys and girls in primary school (6-12 years old) contribute actively to everything that happens in the school. We like them to feel it is their own!
During this period, we want students to learn to act with responsibility, coherence, autonomy and their own judgement.
We accompany students individually in their learning process and in their personal and emotional growth, enhancing their sensitivity so that they become children committed to people and their environment, according to the essence of our founder, Madeleine Sophie Barat.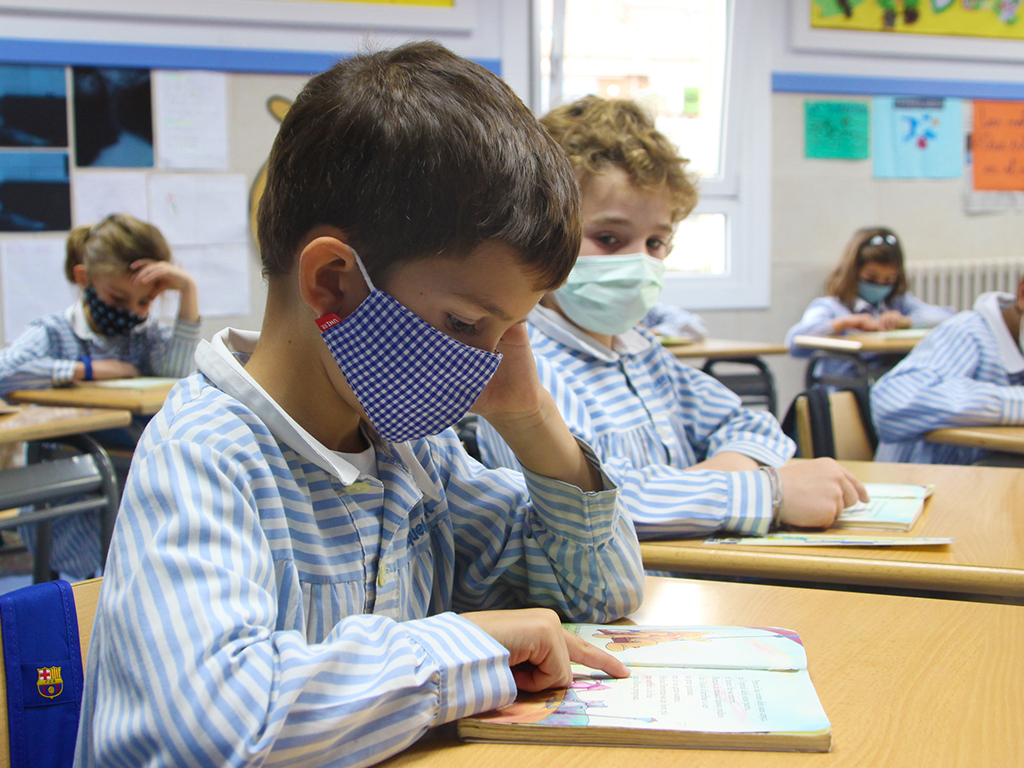 We work in various areas:
Tutoring: tutoring is essential for an effective monitoring of the students, both academically and emotionally. We like to work as a team with families so that this supervision is more accurate.
Making a path: we accompany the children in the Faith to Jesus, who is the way, the truth and the life.
Focus on diversity: we respond to their various interests, abilities and learning speeds. We bring out the best of each of our students, fostering the right conditions that enable their development.
The Emociona't project : this is a project where we discover, identify and name our emotions, manage them and share them with classmates of different ages.
Robotics : in our robotics classes, we guarantee excitement with learning through play, construction and computational thinking in order to solve the challenges that have been set. We awaken the skills and competences of the twenty-first century. We encourage future vocations with a STEAM methodology and place a great deal of importance on values.
Ratulec project : we have developed a reading plan in primary school to experience reading from a broader, interdisciplinary perspective, involving the entire educational community and fostering an exchange between different ages. With Ratulec, we aim to encourage the taste for and habit of reading among our students, and we want them to learn through reading and to achieve reading competence. The mentor and protegé reading pairs play an important role.
Art: we encourage the children's creativity, and make drawing and artistic expression a tool for enjoying art.
Garden and the environtment : we learn to take care of our garden and respect the Earth.
Theatre: theatre is an activity that enhances communication skills and can help in the education of our students' bodily and oral expression.
Lunch break: this is a time when the classroom is extended, in which education on living together and values continues through play and organised activities.